Our beautiful arched driveway and pedestrian gates are the perfect choice for your property.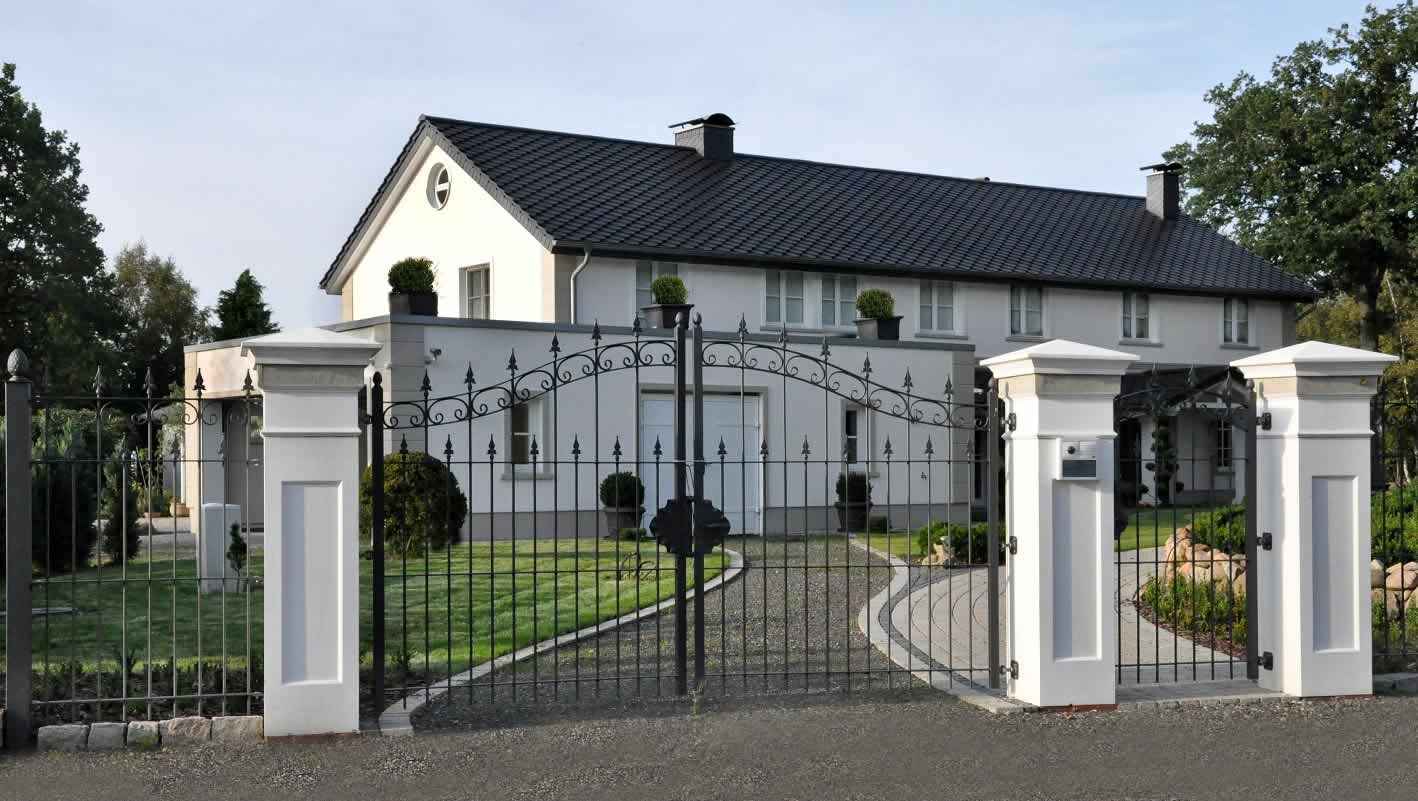 All driveway gates from Amoy-Ironart feature a hot dipped galvanized steel substrate with an enamel-like baked on powder coat. Our automatic swing driveway gates match the style and elegance of wrought iron gates, but without the maintenance hassle. Installation is simplified for Do-It-Yourselfers with tap screws and pre-welded parts.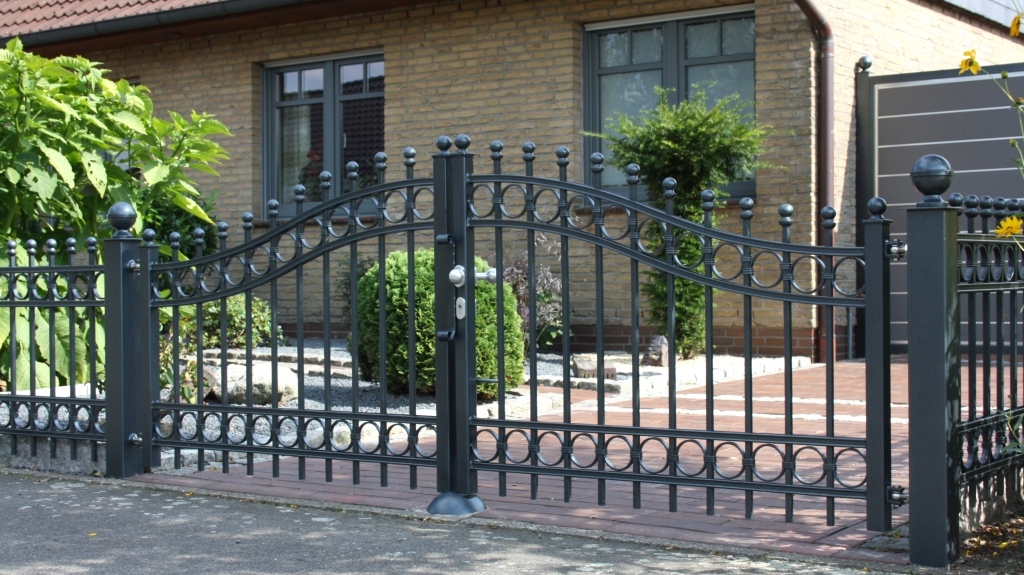 You won't find a better combination of beauty, strength, corrosion resistance, and price anywhere else. Surround your wrought iron driveway gates with a matching fence and garden gates. If you need a sliding gate, check out our sliding gates section. All automatic swing wrought iron gate styles shown here can be made as sliding gates.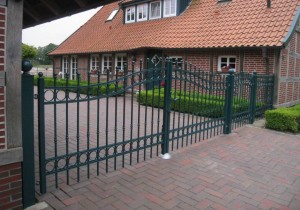 Amoy-Ironart swing gates are manufactured from the highest quality materials by skilled craftsmen to meet the highest standards of workmanship in the industry.
All are welded with reinforcing corner gussets for unparalleled strength and durability.
Count on Amoy-Ironart swing gates to be the perfect finishing touch to your fence project.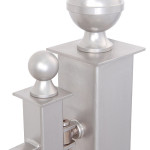 Gate kits with latches, hinges and handles are available for single and double drive gates, as well as accessories such as gate springs, truss cable kits for ornamental gates and cane bolts (also referred as drop rods).
180 degree adjustable hinges are also available.
All products are available individually as well.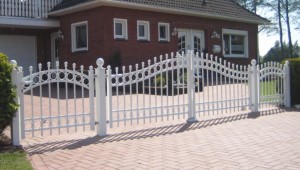 Private businesses, large estates and condominium complexes are ideal properties for the prestigious appeal of our entry and driveway gate.
Our design adds value and aesthetics to complete the elegant look of a wrought iron gate.
Many years of experience has helped us to develop a tailor-made service, which enables us to create gates which perfectly match the budget and requirements of each individual client.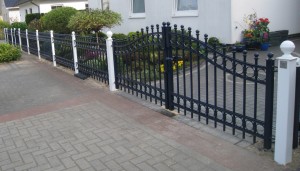 Our wrought iron garden gates create an enchanting entry way into your garden, yard, or commercial property and provide pedestrian access through your fencing. Our DIY gates are easy to install and match our beautiful Driveway Gates.
All garden gates are Galvanized Steel with a baked-on powder coat finish for a wrought iron gate look. Each garden gate includes a gravity latch and hinges. Garden gate posts are sold separately.