Quality steel carports with an attractive and modern design.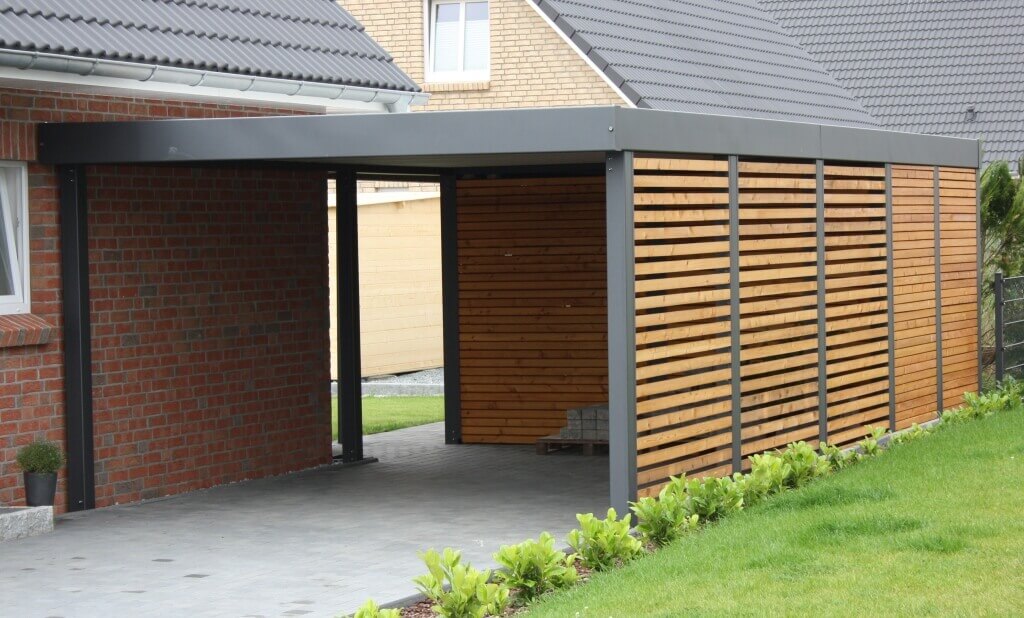 As a manufacturer of high quality steel carports / metal carports and canopies with system, we have made ​​it our task to enhance your home and also show you an alternative to the traditional wood carports.
Our metal carports are lightweight structures that provides protection from rain and snow. While it does not provide waterproof or air conditioned space, there are many benefits.
You don't have to remove snow or ice from your vehicle, and you'll be protected from heavy rain while you try to unlock and enter your car. It's also inexpensive and easy to build, making the carport an ideal solution for many automobile storage needs.
Our applications range from a single flat roof carport and double carport over to the entrance and terrace roof or canopy. All steel parts are galvanized and powder coated.
Assure yourself of our product lines and talk to us about your project!