Manufacturer certification according to EN 1090
Amoy-Ironart (Xiamen) Co., Ltd. is proud to announce its official certification to EN1090-1:2009+A1:2011 and EN1090-2:2008+A1:2011 EXC2 in compliance with Regulation 305/2011/EU of the European Parliament and of the Council of 9 March 2011 (the Construction Products Regulation or CPR), for its production facility in Xiamen, Fujian.
We have also implemented a Welding Quality Management System to ISO3834-3 .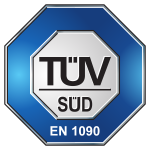 This standard allows our company to apply the CE marking which greatly affects all producers that process metal work elements for structural use up to execution class 2, with the aim of guaranteeing, in the full spirit of the CPD-CPR (Construction Products Directive – Construction Products Regulation), quality in terms of technical requirements of the metal products put on the national and the European market. This legal responsibility covers our full range of fabricated items including all our carports and fences.
A major milestone in the company's ongoing progress and expansion.
Amoy-Ironart (Xiamen) Co., Ltd. now holds the following certification:
(press above certifications to see offical documents certified by TUV-SUD)
---
The EN 1090 standards are European standards that regulate the fabrication and assembly of steel and aluminium structures and are recognized by the Construction Products Directive (CPD).
On 1 July 2013 the new Construction Products Regulation comes into force within the EU. Then, structural components made of steel and aluminium must only be put on the market, if the manufacturer is certified according to EN 1090. In Germany, there will be a transition period for the certification until 1 July 2014.
DIN EN 1090 Part 1-3 replaces previously valid national standards. In Germany this concerns: DIN
18800-7 and DIN V 4113-3.
After the end of the transition period on 2014-07-01 only structural steel and aluminium components of manufacturers whose factory production control is supervised by an accredited body according to the specifications of EN 1090-1 may be put on the market within the EU. This represents the basis for the CE marking of all products put on the market.
Since the introduction of the Eurocodes after 2012-07-01, steel and aluminium constructions must
already be executed according to EN 1090.
CE marking for load-bearing metal construction products placed on the EU market will be mandatory from July 2014 at the latest. In the future, load-bearing steel and aluminium parts must be in conformity with the new EN 1090-1 standard in conjunction with the EN 1090-2 standard for steel or the EN 1090-3 standard for aluminium.
In addition, parent materials and filler metals for future use within Europe in applications falling under the scope of the Construction Products Regulations in accordance with the EN 1090 (parts 2 and 3) standard must either be in compliance with the relevant harmonised standards or manufactured on the basis of a European Technical Approval (ETA) and provided with the CE marking.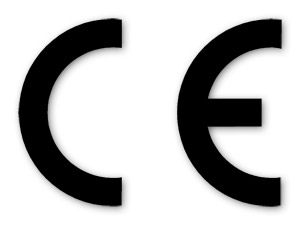 "To avoid liability issues in the case of an accident or incident and the risk of being excluded from call-for-tender procedures, manufacturers, importers and sellers of construction products should address the regulatory and statutory requirements", says Michael Dey, Head of the Certification Body for Metal Construction Products of TÜV SÜD Industrie Service GmbH. "After all, manufacturers, sellers or importers that fail to comply with the new requirements or affix the CE marking to their products without being authorised to do so are on thin ice."
According to EN 1090-1 all companies which produce steel and aluminium structures in construction
must have their factory production control (FPC) certified. This is the decisive prerequisite for the CE marking of the products which will be put on the market.
The requirements to be fulfilled are determined by the corresponding Execution Classes = EXC.
The allocation of structures or components depending on loading, material and welding procedure
are divided into the execution classes 1 – 4.
EXC 1
Execution class 1 comprises structural components made of steel up to strength class S275 and
structural components made of aluminium alloys, which are predominantly under static loading. This
includes stairs, railings in residential buildings, agricultural buildings, conservatories of residential
buildings, detached houses with up to 4 floors or other comparable structural components.
EXC 2
Execution class 2 comprises all structural components made of steel up to strength class S700 and
structural components made of aluminium alloys, which are predominantly under static loading and
which are not predominantly under static loading, unless they can be classified into one of the other three classes.